8:33
A group exhibit that occured on the summer solstice with a full moon rising three minutes after sunset.
8:33 took place during one evening on the roof of Three Four Three Four Gallery. The gallery is located in a network of warehouses in Sunset Park, Brooklyn, neighboring the Gowanus Bay, Red Hook Channel, and Bay Ridge Channel. Both the East and Hudson Rivers can be seen funneling into these waterways.
Participating artists were invited to survey the expansive rooftop and riverside structure, exploring ideas of light, time, environment, natural landscape, and the elements.
DAN CONWAY
KOHLTON ERVIN
KEVIN EVANS
ROB FISCHER
NICK FUSARO
IRINA JASNOWSKI PASCUAL
NATHANIEL DE LARGE
HANNAH LEVY
RUAIRIDH MACLEOD
WILL ROSE
RORY TOOLE
KYLIE WHITE
Kohlton Ervin, Garbage Totem 3, Garbage Totem 4, Garbage Totem 5, 2016
Kohlton Ervin, Garbage Totem 3, Garbage Totem 4, Garbage Totem 5, 2016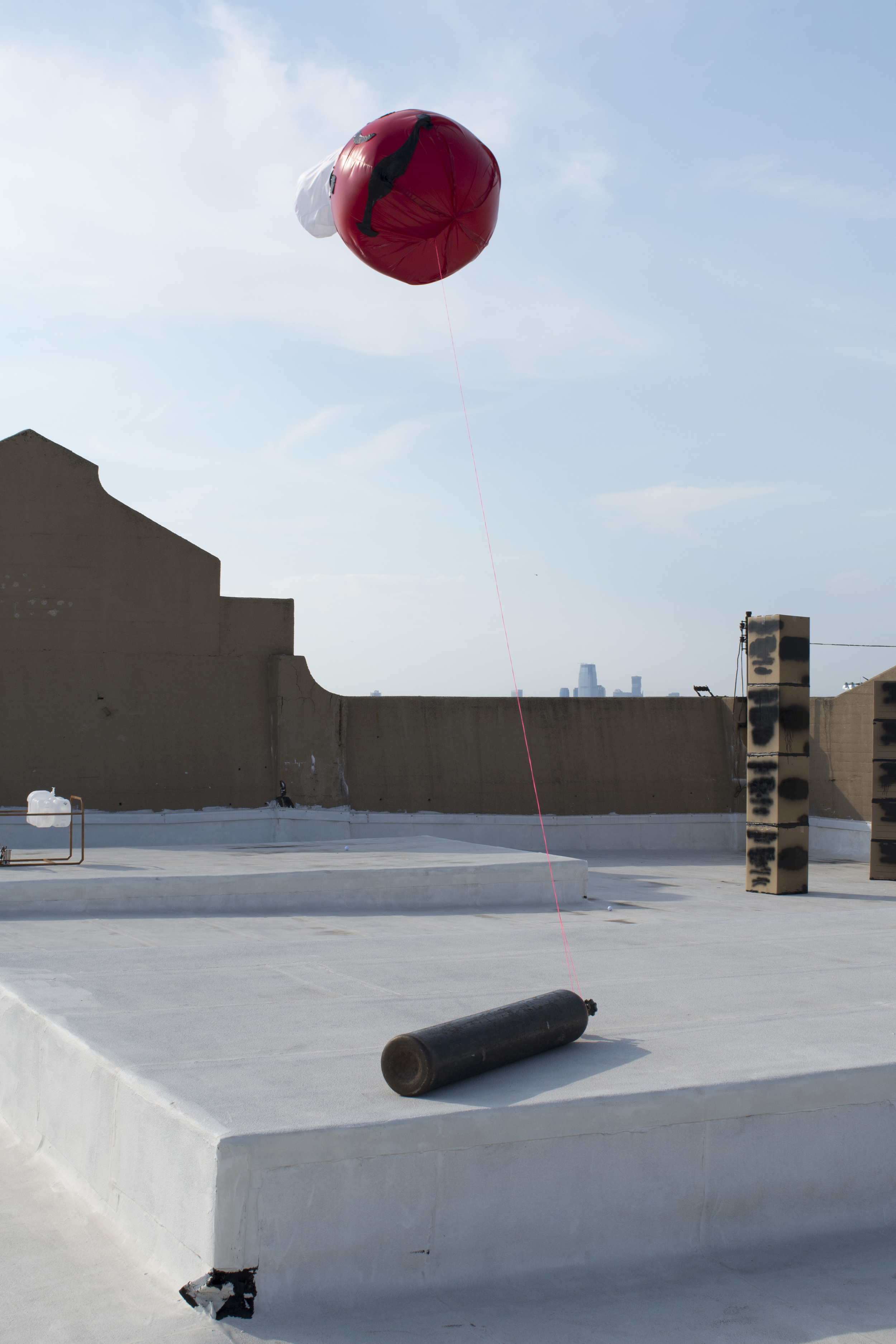 Dan Conway, Imagine if this thing was gone, 2016
Dan Conway, Imagine if this thing was gone, 2016
Ruairidh MacLeod, Generator, 2016
Ruairidh MacLeod, Generator, 2016
Rory Toole, Untitled, 2016
Rory Toole, Untitled, 2016
Irina Jasnowski Pascual, Mixology of the Cosmos, 2016
Irina Jasnowski Pascual, Mixology of the Cosmos, 2016
Irina Jasnowski Pascual, Mixology of the Cosmos, 2016
Kevin Evans, the snow is falling, 2016
Kevin Evans, all the time, 2016
Will Rose, Deep Blue Day, 2016
Will Rose, Deep Blue Day, 2016
Hannah Levy, Untitled (campfire), 2016
Hannah Levy, Untitled (campfire), 2016
Kylie White, Hanging Iron, 2016
Kylie White, Hanging Iron, 2016
Nick Fusaro, Untitled, 2016
Nick Fusaro, Untitled, 2016
Nathaniel De Large, Rendez View, 2016
Nathaniel De Large, Rendez View, 2016
Kevin Evans, On top of my mantle, 2016
Rob Fischer, Smokey Fountain, 2014
Rob Fischer, Smokey Fountain, 2014